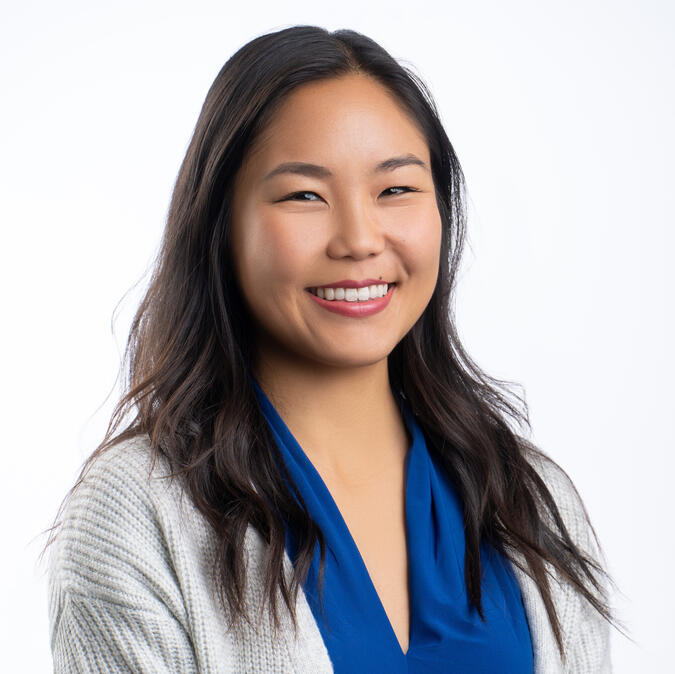 Michelle Nie
---
strategy+design
CV
Let's face it — resumes are boring. Here's my TL;DR about my professional life:
B.S. Business Administration @ UC Berkeley, 2013-2016Co-founder @ Acorn, 2015Treasury Analyst @ Salesforce, 2016-18Finance Analyst @ Salesforce, 2016-19Associate @ Entangled Solutions, 2019-20 (acquired by Guild Education)Consultant @ Guild Education, 2020-21Dog mom, 2020-presentCo-founder @ Life Pods, 2021-presentFreelance strategy + design consultant, 2021-present
About Me
Who am I?
I'm a consultant and strategist by trade, and a multidisciplinary designer and creative at heart.

What do I do?
I aspire to be a Renaissance woman. I perform data analysis (using my trusty Excel + R skills), create art ranging from classical visual art to pretty slides, perform design research, facilitate workshops, design curricula, write for whitepapers, and mentor others.

Where do I come from?
Since graduating from UC Berkeley's undergrad business program, my career has taken me from tech to finance to education and workforce development. I enjoy thinking about the big problems in the world—how to solve the broken education system; how to get people into jobs they love; how to build community in an increasingly lonely and isolating world.

What gives me life?
Nerding out on economic mobility research, exploring the digital nomad lifestyle, crafting a beautiful Excel spreadsheet, indoor rock climbing, meeting people from all walks of life, empowering POCs and other marginalized groups.
My work
---
Current Clients
---
Past Clients / Work
---
Personal Projects
---
Calbright college
Calbright College is building a new type of educational experience. Established by Former Governor Jerry Brown in 2018, Calbright was created to serve a unique population—California adults aged 25 or older with some college, but no degree—that has been left behind by traditional higher education.

I work with a team of freelancers (Lisa Baird + Sam Zucker) to operationalize Calbright's three-year Strategic Vision through designing solutions including credit for prior learning, apprenticeships and earn-and-learn programs, reimagined career services, a data department, and more.

My work: design thinking, solution design, design/user research, strategic planning, stakeholder management
Common Group
Common Group, founded by my former Entangled Solutions co-worker George Vinton, is an organization that elevates innovative ideas, aligns funding strategies, and enhances operations to accelerate collective impact.

Common Group is currently working with SyncUp Colorado—an initiative led by ZOMALab—to award $5 million in prizes to breakthrough education-to-employment partnerships to support Colorado's young people.

Common Group is also working on a new challenge (not yet public) with a major foundation dedicated to improving the K-12 education space in order to create economic outcomes.

My work: solution/program design, program management, client-ready deck design
The Rise Prize
The Rise Prize was an innovation contest—created by Imaginable Futures, Lumina Foundation, and Entangled Solutions (now part of Guild Education)—that awarded $1.55M in prizes to entrepreneurs and changemakers solving for student parents.

This work birthed The Rise Prize: Fostering Innovation to Support Student Parents, a white paper produced in collaboration with Imaginable Futures and Lumina Foundation. The paper outlines the key learnings from the Rise Prize and provided calls for action for entrepreneurs to further support student parents.

The work received widespread coverage from Forbes, Philanthropy News Digest, the American Council on Education, among others.

My work: solution design, product management, data analysis, website wireframe/copy, white paper research and copy
Toward Economic Justice
Toward Economic Justice is an initiative from the SkillUp Coalition, funded by the Bill & Melinda Gates Foundation, to explore what we call "dual-customer training programs"—programs aimed at providing training and connection between the two sides of the labor market (worker-learners and hiring managers).

TEJ was born out of a research project at Entangled Solutions (now part of Guild Education), also funded by the Bill & Melinda Gates Foundation. So far, the initiative has released Volume I, which examines the landscape of dual-customer programs. Over the course of the next few months, we will release a series of volumes exploring this issue and propose steps on how we might work toward economic justice together.

My work: design research, recruiting worker-learner advisors (including the working adults & hiring managers featured above), insights workshop facilitation
Guild Education
Guild Education is an education benefits platform and provider that works with Fortune 500 companies (Walmart, Disney, Lowes, Waste Management, Taco Bell, and Chipotle to name a few) to provide upskilling programs and career-connected credentials to America's frontline workforce.

When Entangled Solutions was acquired in 2020, I transitioned over to the Client Services team helping a major client revamp its financial and data reporting. On the side, I "moonlighted" on the Healthcare vertical that was being spun up, helping with research for four whitepapers about the talent / DE&I crisis in the healthcare industry, and doing some light event strategy for our virtual Healthcare Summit.

My work: research, data analysis, event strategy/marketing
Life Pods
Life Pods helps transition young university alumni from college to adulthood through pods—peer-led groups of 5 young alumni—that tackle a 12-week curriculum together. Topics include financial literacy, apartment hunting, exercise/mental health routine, dating and relationships, and cultivating hobbies.

Life Pods is currently partnering with the Duke Alumni Association, and the curriculum is created in collaboration with Duke behavioral psychologists and alumni engagement professionals.

My work: curriculum creation, strategy, business development
Acorn
Acorn is a nonprofit dedicated to empowering K-12 teachers through storytelling, particularly through podcasting.

What started as a Big Ideas-winning idea from 3 Berkeley student cofounders turned into a registered nonprofit with a podcast featuring 11 teachers and education professionals (available on Apple and Spotify).

My work: cofounder/advisor, financial guru, legal management, podcast co-host
I'm always interested in working on new projects, chatting about the world, and getting to know fellow creatives and education enthusiasts. Drop me a line!